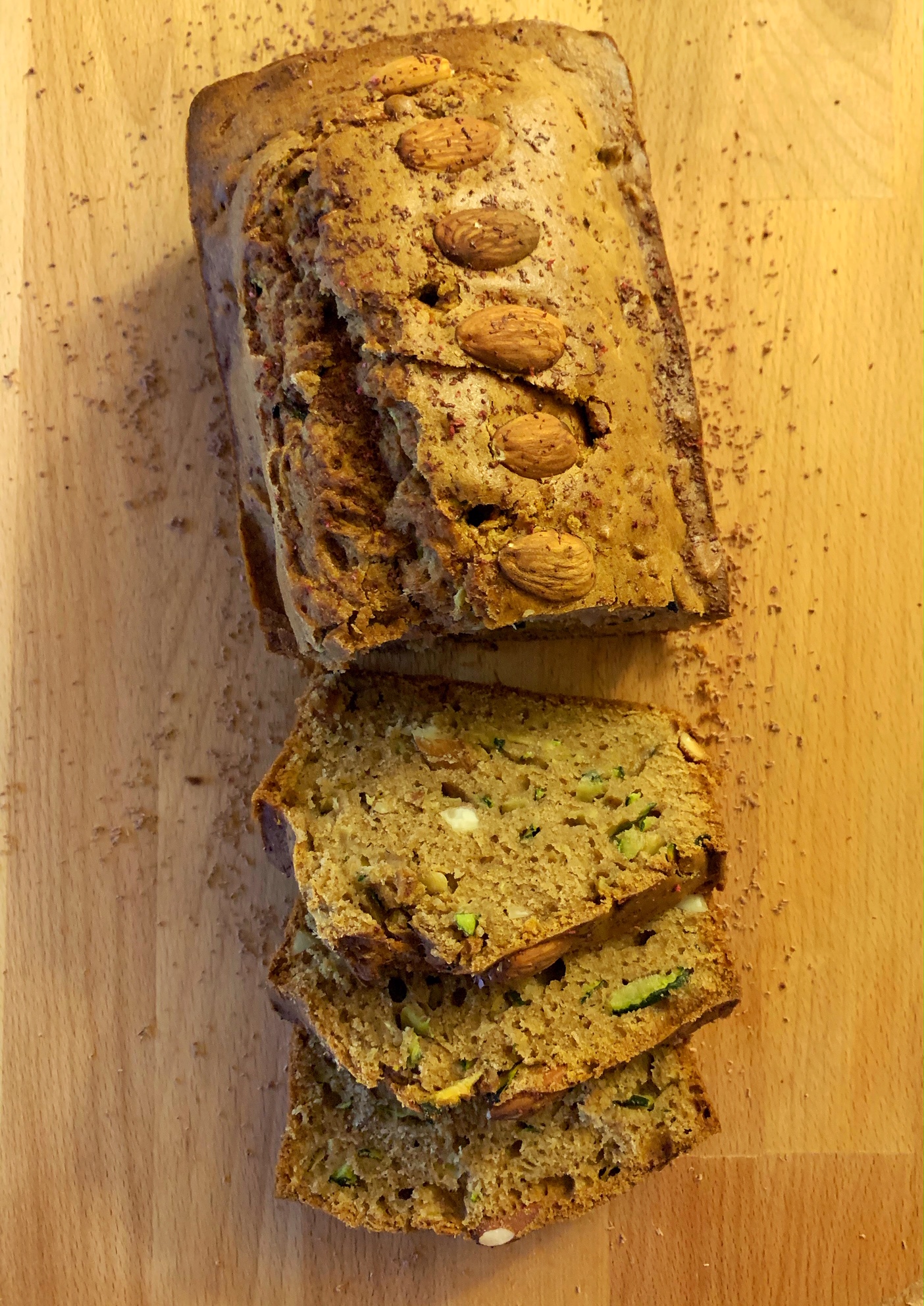 Hope everyone is staying safe and healthy! During this stay at home period, we will be sharing easy to make delicious recipes that will nourish your body and help boost your immune system.
This recipe is not too sweet so you can add a drizzle of maple syrup to individual slices. I had to substitute some ingredients to whatever I have at home. These are ingredients that I use
Ingredients for 1 loaf:
2 eggs
1/2 cup of oil (I use olive oil)
1/2 cup of maple syrup
1 1/2 tsp vanilla extract
1 1/2 cup of grated zucchini
1 1/2 cup of whole wheat flour
1/4 tsp baking powder
1 tsp baking soda
1/2 tsp fine salt
1 tsp ground cinnamon
1/3 cup of chopped almonds
Directions:
-Preheat oven to 325F. Grease 9"x5" loaf pan with butter to prevent bread from sticking.
-In a mixing bowl, mix oil, maple syrup, eggs and beat well.
-On a separate bowl, mix well baking powder, baking soda, salt, cinnamon, nutmeg and whole wheat flour. Combine this mixture to the wet ingredients and mix well. Add zucchini and chopped almonds and mix until combined.
-Pour in batter to baking pan and add more nuts or cinnamon on top
-Bake for about 55 minutes or until toothpick inserted to center comes out clean.
-Keep bread cool in pan on rack for 15 minutes then take bread out from pan and cool completely.
-Enjoy!